Question 1:
State the meaning of:
(a) locus
(b) allele

Answer:
(a) Locus: Specific location of a gene in a chromosome.

(b) Allele: An alternative form of a gene for a specific trait that is located on the same locus of a pair of homologous chromosome.


Question 2:
Based on the figure below, explain the relationship between locus, gene and allele.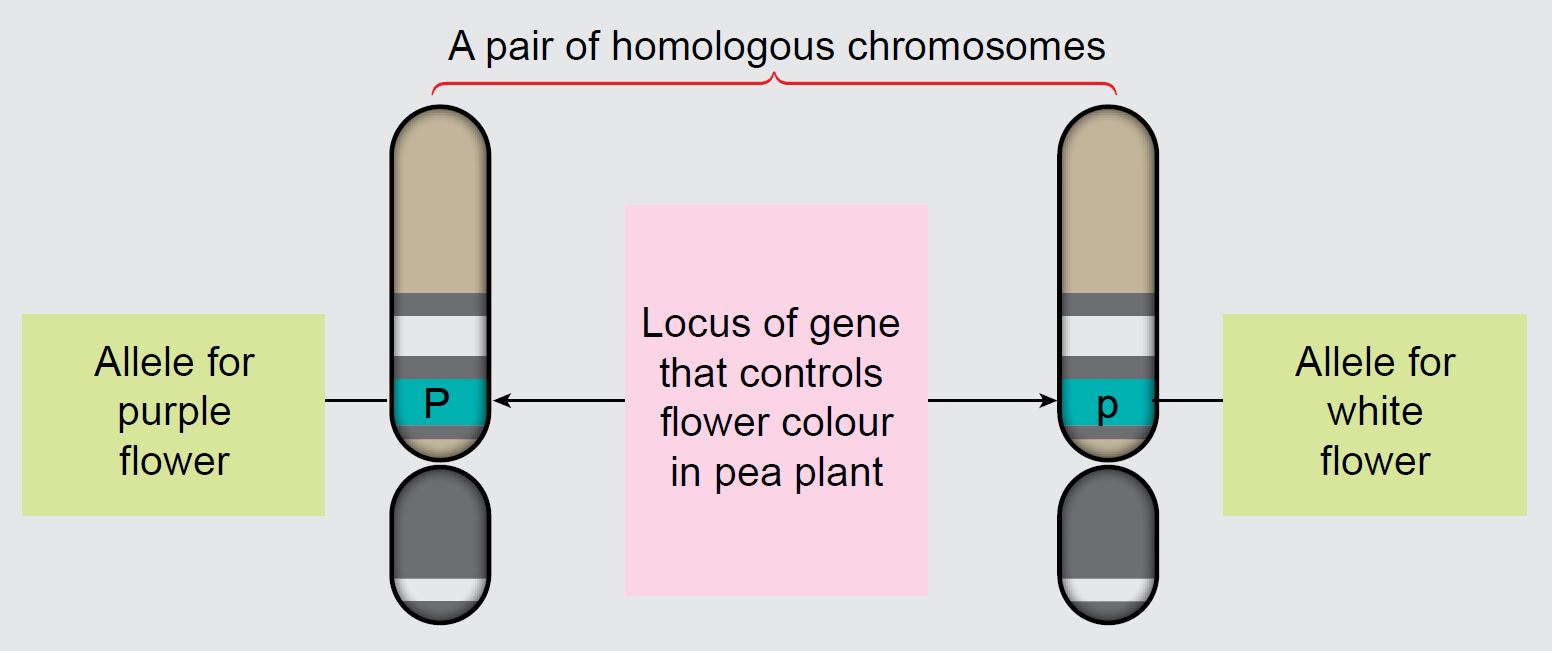 Answer:
Based on the figure, gene that controls flower colour of pea plant is at the same locus of a homologous chromosome and appear as two alleles, which are P and p. P allele determines purple flower (dominant allele) and p allele determines white flower (recessive allele).